Welcome to our PBEFC Children's Ministry page!
Here at PBEFC, we are passionate about children embracing and learning to live out the Gospel of Jesus Christ. We teach the supremacy of God in all things, so that our kids will know Jesus as the only one who saves and who satisfies the desires of the heart. We don't believe "having something for kids" is enough. We want our children to become life-long followers of Jesus. The process of making disciples of Jesus is intentional, multi-faceted and requires a partnership with parents and families.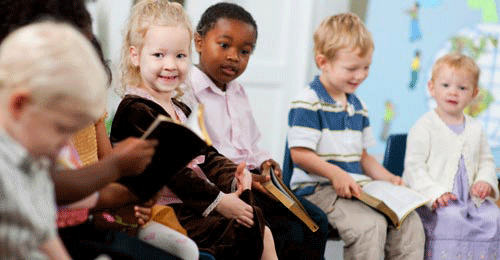 We welcome you and your children and are eager support you on your faith journey! PBEFC has a team of experienced and caring children's ministry leaders and helpers who both model and teach what following Jesus means and looks like. Sonlight Kids (Ages 3-Kindergarten) and Truth Builders (Grades 1-5) meet Sunday mornings during the worship service. All lessons and group times are designed to lay a solid biblical foundation of truth for life. Scripture memory, prayer and community life are built in to our Sunday morning program and other activities.

Here are a few sites that offer resources for children:
Group - We love the church! And we're doing everything we can to equip ministry leaders and volunteers to do best what matters most - loving God and loving others.


Truth78 is a vision-oriented ministry for the next generations — that they may know, honor, and treasure God, setting their hope in Christ alone, so that they will live as faithful disciples for the glory of God.

YouVersion